The power of social networks doesn't need to be reiterated; they've become so immense in some regards that they are now the bread and butter for a lot of businesses. Some will attempt to dominate each and every one of them in a bid to target as many users as possible but naturally, this isn't an approach which is open to everyone.
For obvious budgeting reasons, it's simply not possible to devote complete attention to every single social channel out there. This means that a lot of firms now just pick a handful, or less. A prime example is a case study included in the Policy Bee Social Guide.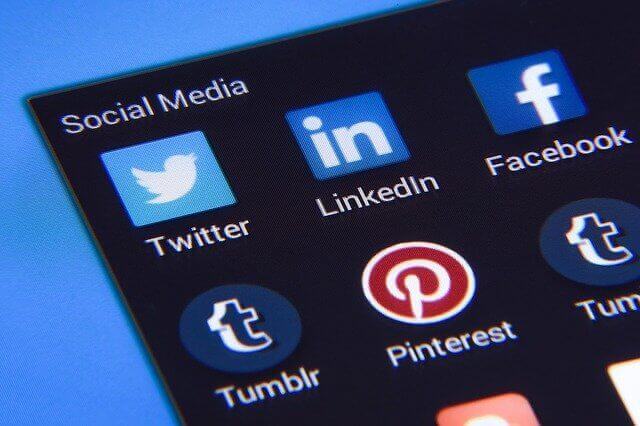 Here, the business admitted that it simply wasn't possible to "rule all" of the social networks and therefore concentrated their attention on just two. As the guide over there demonstrates, this is obviously an approach which paid off.
What networks work for some businesses, certainly won't work for others. Following on from the above, we'll now take a look at some of the biggest social sites in more detail to see which is appropriate for the industry that you are part of.
Facebook
It's the largest social network on the web, but don't immediately assume that Facebook is right for your business. Policy Bee decided to relax their strategy for their campaign, simply because they didn't get as much interaction from their user base.
Of course, some businesses will still experience great success from Facebook. The fact that Policy Bee sells professional insurance services is most likely the reason why their campaign wasn't as effective, with most users of Facebook classed as casual and not interested in following ads. Had they been promoting an online game or anything else along those lines, the results may have been much different. In short, it all depends on the type of business you have.
Twitter
This is the other network that Policy Bee targeted, although some would say that it falls in between Facebook and Google+. While it does have a large proportion of "casual" users, i.e. those who tweet their every personal movement and follow all of the A-listers, it is also home to a lot of businesses who are looking to keep their customers regularly updated. As such, there really isn't a right answer as to what types of businesses that Twitter would work with – the nature of the channel means that it could be anything.
LinkedIn
LinkedIn might be seen by some people as the way to attract employment, but in truth it offers so much more than this. The ability to showcase your business to current employees, ex-employees and anyone who might be interested in working for you in the future is something that should not be underestimated. LinkedIn was not used by Policy Bee in their marketing attempts, but a lot of other professional firms, with HubSpot being a prime example, have tasted great success.
Instagram
Unsurprisingly, an insurance firm was never going to target a network which prides itself on photo and video sharing. Instagram is more for the creative business, but it can work wonders if implemented correctly. Some retailers will attempt to showcase their latest innovative products to their customers in the form of an image, but there's no doubt that this is one network which is very specific from a business perspective and will only be utilized sparingly.