For travelers considering their very first yacht charter, the golden rule is a simple one; let your imagination be your guide. Of course there are those pesky budget considerations to factor in as well, but for the most part it's all about making all of your wildest dreams come true in spectacular style.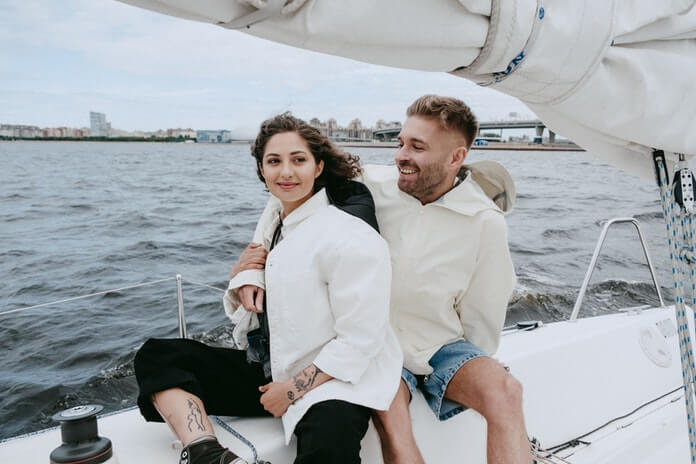 What else could possibly allow you to do what you want with who you want and go where you want at the drop of a hat?
This means that in order to make sure your charter is all it can be, it's crucial to ask yourself a few questions. For example, do you want to spend your days sunning yourself on the yacht's deck with a few cocktails and luxury drinks, or would you rather be trekking through the local jungle? Are you planning to frequent the world's most prestigious marinas, or would you prefer to be out at sea? Will you be coming with friends for a party cruise, or bringing the family for a little culture?
Read on for a few key tips on making the right yacht charter booking first time, every time:
Sailboat or Motor Yacht?
There's no right and wrong vessel type to choose as both have their advantages. Sailboats for example are often considered the most classically romantic and are almost always cheaper options, but on the other hand motor yachts are faster and more versatile. Size-wise you can charter both in any number of configurations, so ask yourself whether you'd prefer to power your way through the seas or let nature be your guide.
Who's Coming Along for the Ride?
You'll of course need to know long in advance how many people will be coming along with you, as you'll need a yacht of sufficient size with an adequate number of guest rooms. However, you should also have further details of desired sleeping arrangement as there are some yachts with plenty of rooms designed specifically for children and families that wouldn't suit some adults. In addition, be sure to factor in the whole group's tastes, interests and levels of ability when arranging the activities, excursions and dining your yacht vacation will offer.
How Long to Book the Trip for?
The real beauty of a yacht charter vacation is that even if you had 365 days to kill, you could ensure each day brought a new experience you'll never forget. The simple advice therefore is to stretch it out for as long as you possibly can – no matter how long you're on-board, you'll never want to leave!
What Can I Afford?
And just to round-off on the unpleasant sticking point from earlier, never forget that costs can soon mount up on a yacht charter holiday so know your budget and never overspend. You need to factor in fuel, excursion costs, final tips for the crew and plenty more besides – don't get too swept away by the celebrity lifestyle and end up in hot water! Always budget slightly under your total available means to allow yourself a little breathing room.