Going out to a restaurant, for most of us, is a fun exploration for the senses. Experimenting with flavors and challenging our taste buds is one of the human race's most beloved past times. For some, though, the dining experience can be a difficult minefield to navigate through when examining food choices.
For those of us with severe allergies or diabetes, eating out is a complicated and often frightening proposition. There are a number of factors to consider before sitting down at any table and digging into the buffet.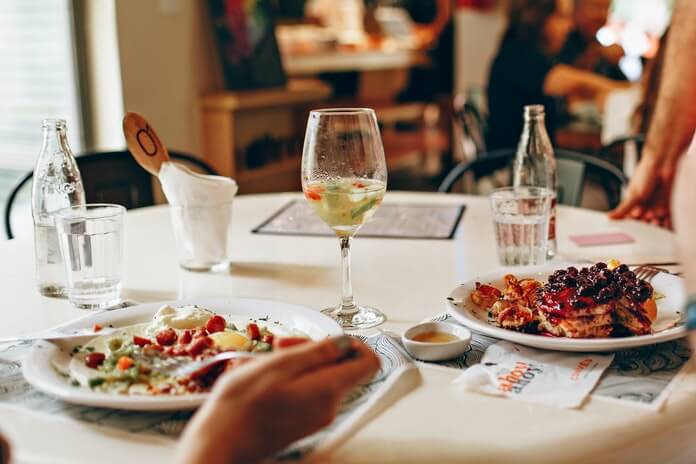 Here are a few ideas that might help those who are dining out with diabetes make the right choices.
Time your meals. When dining out with diabetes be sure to book a table at a time that suits your insulin shot schedule. Try to avoid restaurants that don't accept bookings and steer clear of peak hours in order to ensure you get a table. If you're finding that you're waiting a long time for your meal, then be sure to order an appetizer or bread and fruit before the main meal.
Ask questions about the menu. When considering your options on the menu, be sure to ask a lot of questions. Being 'in the dark' about your diet is no excuse. Don't be shy about asking questions about what might affect your illness. Ask about added butter and salts and whether these ingredients can be left out upon request and if they can be substituted with other dishes such as steamed vegetables.
Cut the carbs. Carbohydrates get turned into sugar by the body and can significantly affect your glucose levels. So endeavor to eat low carb foods such as vegetable dishes. Keeping processed, sugary and refined grains to a minimum is very important when considering your menu options.
Keep it simple. Eating simple food could save you in the long run. Simple meals, such as grilled fish with lemon, banh mi, are unlikely to have hidden sugars and ingredients. If you can see all of the ingredients with your naked eye, then you're less likely to have any nasty surprises along the way. Restaurants that have a wide variety on their menu, such as the Rustle & Still Café are usually well equipped to deal with customers with allergies and diabetes – so it's always good to consider those kinds of establishments.
Do some research. Before you rush out and book a table, be sure to get online and examine your options. Yelp has a review system that provides a lot of information about your local restaurants. Be sure to research the menus of the restaurants you're considering dining at and consider whether the menu is right or wrong for you.
Shrink the portions. Sometimes our eyes are bigger than our bellies, so be aware of how much food you want to order. Some restaurants pile huge portions on the plate and often we feel as though we need to finish everything that we are served. So be sure to order manageable portions and don't overeat.